Are You Ready To Get Started?
Proper Source is a leading PPC agency that focuses on your success as a whole. Whether you want to increase conversions, traffic to your website, or both, our PPC management services can help you reach your goals. With hundreds of campaigns managed and a client retention rate of 91%, Proper Source is the choice for PPC services.
Anyone can create a PPC campaign, but creating one that will deliver results requires a great deal of research and analysis. We structure your campaign that will drive the right customers to you.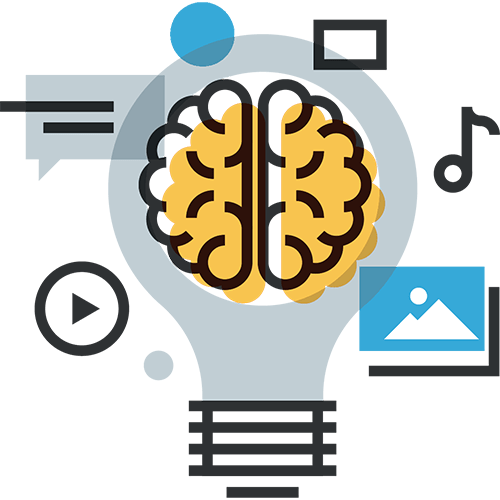 ON-GOING PPC CAMPAIGN OPTIMIZATION
Our philosophy is not "set it and forget it". We continuously optimize your campaigns so that they reach new heights, delivering the best customers at a great ROI.
# Solid testing of ads. Our team continuously monitors the effectiveness of the ads to ensure they are running at peak efficiency. We are always looking to raise the bar by A/B testing multiple ads.
# Reacting to user trends. User trends can help us determine how the ad might need to change in order to be successful. We follow these trends to see where the clicks are happening and how your ad can be revised to take advantage.
# Keyword performance monitoring. You want to make sure your budget is being used wisely. We create ROI goals and alter bids accordingly based on the keywords that are driving the best conversions.
PPC PERFORMANCE REPORTING
We make sure you don't have to guess when it comes to your PPC campaigns. Whether it's campaign changes, new user trends, or new data we find from our testing, it's important you're kept updated and involved.
# Search spend insight. Our team will provide insight into how your search budget is being spent so that you know exactly what you're getting in return.
# Conversion data. Knowledge is power. By knowing what ads and keywords drive conversions for your business you are able to make more qualified decisions.
# Data at your fingertips. You will be provided an online dashboard where you will have instant access to all of your important paid search campaign information.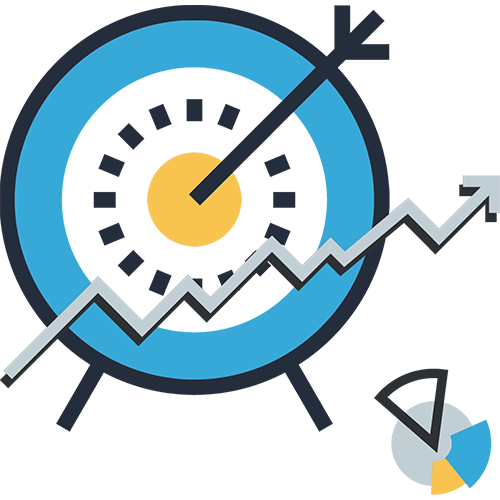 Choose Your Best PPC Management Service
AdWords
$400 - $999
Yes
Yes
Yes
Yes
Yes
Yes
No
No
No
No
Yes
No
Yes
Yes
Yes
Yes
Yes
Yes
AdWords, Bing Ads
$1000 - $2999
Yes
Yes
Yes
Yes
Yes
Yes
2 Ads
Yes
Yes
No
Yes
Yes
Yes
Yes
Yes
Yes
Yes
Yes
AdWords, Bing, Facebook
$3000 - $6500
Yes
Yes
Yes
Yes
Yes
Yes
5 Ads
Yes
Yes
Yes
Yes
Yes
Yes
Yes
Yes
Yes
Yes
Yes
Why Should You Work With A PPC Agency?
PPC is an ongoing process — it's not just a "set it and forget it" strategy that picks up momentum over time, rather it requires constant adjustments to see the best results.
If you're a business owner that spends their time writing checks, ordering inventory, and managing a business, it's unlikely that you have time to run a PPC campaign.
That's where agencies come in. Hiring a PPC agency to manage your campaign is one of the smartest business moves you can make, since you likely won't have all the time necessary to dedicate to nurturing your PPC campaign.
Frequently Asked Questions
You Can Fully Depend on Proper Source LLC
We Believe In Superhero Support 24x7x365
What Our Satisfied Customers Are Saying
I have built my own web site before that people said looked gorgeous, but the support and attention to detail that Proper Source gave to my business allowed me to accomplish my online marketing goals with a much cleaner and more efficient organization to the site as a whole. They ensured that SEO was optimized…read more →
These people are good. Don't try to understand what they understand, just trust them and roll with it. I have worked with Sam and Raisul. My business came to life! I will continue to work c them for the life of my business, because of their skills and their affordability.
We have been working with Proper Source for a little over a year for SEO and SEM. Their knowledge and understanding of the Google ecosystem are incredible. They are always available to answer any questions we may have and move swiftly to make any changes needed. We are great partners and our relationship grows every…read more →
We could not have found a better team to work with than Proper Source. They are very knowledgeable and always provide us with fast and efficient service. Sam and Raisul are a pleasure to work with. Thanks, guys!
We selected Proper Source for their technical expertise and creative mindset, knowing that they were not familiar with our particular industry or customer base. To their credit, they worked diligently with us to learn and understand our business and then used that knowledge to develop a dynamic and responsive web site that creatively communicates our…read more →
We have been working with Proper Source for over a year and have seen tremendous results. They helped us with our website design and relaunch and have since been helping us with our PPC management. There is no team that is more responsive and "on it" than Proper Source. I would recommend them highly without…read more →
I hired Proper Source and his team to manage a Google Adwords campaign for our summer program. Sam's attention to detail, constant follow up, and ability to change direction as needed has been fantastic. Sam is a true professional and passionate about his clients and their success.
The team at Proper Source has gone above and beyond. Not only are they experts in the fields of SEO, but they are also incredibly professional, communicative, and forward-thinking. They are easy to trust which is a rarity in the industry. Sam and Raisul have gone to great lengths to understand our business goals and…read more →
Proper Source is the right choice. Their work is as you expect. The results are as you would expect. I was using another company and had very weak results and not very professional. Sam is great ALWAYS responds back to your issues and quickly works to resolve the problem. Don't waste your time and money…read more →
Reliable SEO, Responsible Marketing, Responsive, and Results. Proper Source gives me full support of monitoring and enhancing my website. Every month, they send me a report, showing how they work and which field of work they are focusing on. As a result, I see higher and higher rankings for my site, and they are showing…read more →