Advanced Malware Detection Technologies
# Daily Malware Scanning
# PCI Compliancy Scanning
# Blacklist Monitoring
# Dynamic Trust Seal
Why Choose Comodo Web Inspector ?
Select A Plan For Your Website
$

85.00
/ Yr
$

76.50
/ Yr
$

72.25
/ Yr
$

160.00
/ Yr
$

144.00
/ Yr
$

136.00
/ Yr
$

260.00
/ Yr
$

234.00
/ Yr
$

221.00
/ Yr
Enterprise
Enterprise
Enterprise
$

480.00
/ Yr
$

432.00
/ Yr
$

408.00
/ Yr
Comodo operates blacklist monitoring service with powerful cloud-base malware called Web Inspector. It mainly developed for medium and large website scan. WI (Web Inspector) brings security to the highest level of industry standards. WI notifies the owner of the site if any known malware discovered or if a site detected in blacklists of the main search engines for any reason via instant email notifications. Immediate notification helps owners of the sites to reduce any risks of inclusion in blacklists.
Comodo Web Inspector is not just blacklisting utility or anti-malware, it is also full-fledged PCI scan based on top-rated technology from Comodo Hacker Guardian. That helps website owners maintain compliance with Payment Card Industry's (PCI) mandatory rules and standards. We prepared benefits/feature comparison table below to help you choose the best plan suitable to your customers and company.
Frequently Asked Questions
We Believe In Superhero Support 24x7x365
What Our Web Hosting Customers Are Saying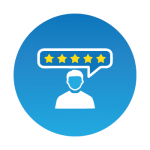 Hello to all! Today they switch me to other server witch is great. New apps, all working to fast, phpmyadmin was great fast and my page too. The product was really great now, great support, and price is very cheep. I can tell you if you choice smart-host you will great full for my review. Thanks Smart, today beryllium…read more→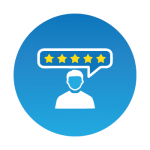 I've been using this hosting for already more than a year. Few times there were problems with it, but support team always helps pretty fast. Price/Quality is excellent. Going to stay with proper source inc hosting.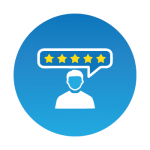 I've been with Proper Source Inc Hosting for just over a year since having problems with another big player and have found them to be very good. The recent problems with slow support are really not that bad compared to other hosting companies and the value for money is light years ahead. I will continue to…read more→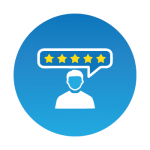 I have had the best experience with this hosting company, they are always quick to answer to my needs and are very quick to fix any ongoing issues! I could not fault this host, and would advise anyone to purchase from them!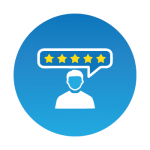 I have been hosting with Proper Source Inc for 3 years now and all i can say is Smart Hosting is a magnificent company. I love the support, the up-time experience. I recommend anyone looking at working with Proper Source Hosting. This Guys take care of your Business(Money).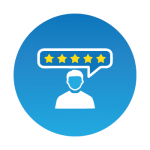 Having had a terrible experience with a rather "snappy host" I have found the team at Proper Source Inc Hosting absolutely amazing! Nothing is too much for them - even during a high ticket period they resolved my problem swiftly.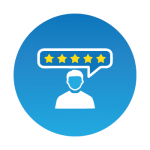 As a new client of Proper Source Inc Hosting, I can without any doubt say that they have the best customer support team I have ever dealt with. The response time is always instantaneous and also they resolved all the issues I raised to my satisfaction.