Are You Ready To Get Started?
Trust America's Largest Social Media Management & Marketing Provider
Proper Source LLC is the industry's leading social media management agency, Offering competitive social media management services. With a custom social media marketing service plan, your business can start building brand awareness, as well as generating revenue from social media platforms like Facebook, LinkedIn, Instagram, Pinterest, Twitter, and more.
POWERFUL SOCIAL MEDIA STRATEGIES
Being able to distinguish the difference between social media and traditional advertising is key. We create strategies that build conversations with your customers so that when they are in the market, they think of you.
# Forming the strategy. Our team first learns about the client's needs and who their customer base is. Doing so will help identify the social networks most important to your business.
# Content and promotion strategy. We create a plan for creating content and publishing across your accounts so we can hit the ground running. Engaging content will encourage your customers to make purchases and also share their experiences with their friends.
# Building your influence. As your following increases, so does your social influence and authority. The more engaging content you create, the more influential you become.
Social media moves fast. It's important that you're constantly managing your social media to make sure you're responding to comments and questions quickly and reviewing the content that is being posted.
# Managing on-going engagement. Over time, patterns will develop based on the type of content being created. Using this to your advantage will help you get the most out of your campaign.
# Continued consulting. We like stay connected with our clients in order to keep ideas fresh and to ensure the ongoing strategy is still aligned with your goals and objectives.
# Valuable Monitoring. Our team works hard to find the latest social media monitoring tools and tactics to make sure our efforts are working. We monitor things like engagement and popularity of posts so we always know how we can improve.
Choose Your Best Social Media Marketing & Management Services
1 Social Media Account

60 Posts Per Month

$25 (For Boost Post)

Single

Monthly

Yes

Yes

Yes

Yes

Yes

Yes

No

No
3 Social Media Account

180 Posts Per Month

$150 (For Boost Post)

Double

Weekly

Yes

Yes

Yes

Yes

Yes

Yes

Yes

Yes
6 Social Media Account

360 Posts Per Month

$300 (For Boost Post)

Up To 5

Weekly

Yes

Yes

Yes

Yes

Yes

Yes

Yes

Yes
Our Social Media Marketing Process
Frequently Asked Questions
We Believe In Superhero Support 24x7x365
What Our Web Hosting Customers Are Saying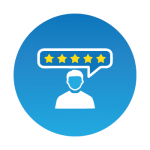 Hello to all! Today they switch me to other server witch is great. New apps, all working to fast, phpmyadmin was great fast and my page too. The product was really great now, great support, and price is very cheep. I can tell you if you choice smart-host you will great full for my review. Thanks Smart, today beryllium…read more→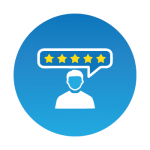 I've been using this hosting for already more than a year. Few times there were problems with it, but support team always helps pretty fast. Price/Quality is excellent. Going to stay with proper source inc hosting.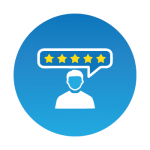 I've been with Proper Source Inc Hosting for just over a year since having problems with another big player and have found them to be very good. The recent problems with slow support are really not that bad compared to other hosting companies and the value for money is light years ahead. I will continue to…read more→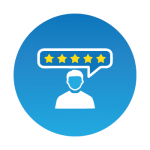 I have had the best experience with this hosting company, they are always quick to answer to my needs and are very quick to fix any ongoing issues! I could not fault this host, and would advise anyone to purchase from them!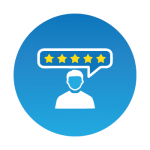 I have been hosting with Proper Source Inc for 3 years now and all i can say is Smart Hosting is a magnificent company. I love the support, the up-time experience. I recommend anyone looking at working with Proper Source Hosting. This Guys take care of your Business(Money).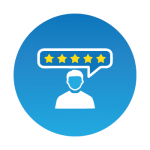 Having had a terrible experience with a rather "snappy host" I have found the team at Proper Source Inc Hosting absolutely amazing! Nothing is too much for them - even during a high ticket period they resolved my problem swiftly.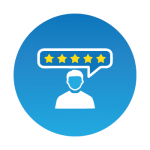 As a new client of Proper Source Inc Hosting, I can without any doubt say that they have the best customer support team I have ever dealt with. The response time is always instantaneous and also they resolved all the issues I raised to my satisfaction.